​Compass is an award-winning, solutions journalism-centered Pioneer PBS series that features current topics relevant to communities in Pioneer PBS's viewing area. Stories are digital-first, meaning they're available on Compass' social media pages and website before being compiled into monthly broadcasts, which air the second Thursday of the month. If you have an idea about a topic or issue that you would like to see discussed on Compass, click here to contact us.
Minnesota's Alt-Meat Revolution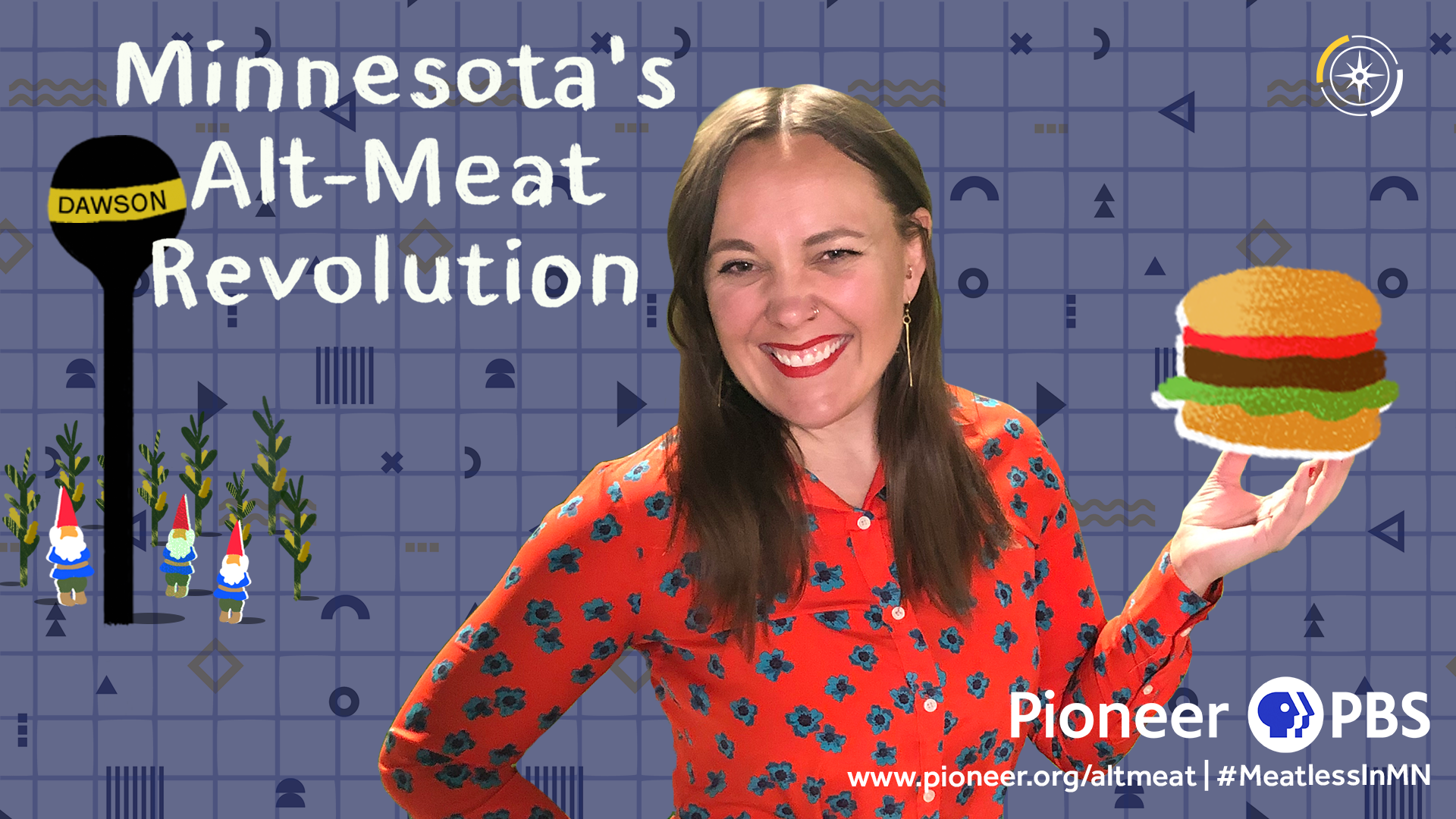 Compass
"Minnesota's Alt-Meat Revolution" is a year-long video and print journalism collaboration project, looking into the roots and impact of the plant-protein phenomenon that's exploding across the globe. The project is a partnership between Pioneer PBS, West Central Tribune and WORLD Channel, with funding from the Corporation for Public Broadcasting. Over the course of the next year, Pioneer PBS will produce six stories examining the impact of plant-based proteins on current agricultural, cultural and dietary trends – and on the rural community of Dawson.
Watch Full Episodes of Compass
Available to order on DVD
Compass presents Living Well with Dementia
"Birkey's Brain" features Dr. Tom Birkey's early journey with Alzheimer's disease and his wife Doris Thompson's experience as his caregiver. Then, meet the Building Bridges Memory Choir in Granite Falls for people living with dementia and their care partners.
Aging Well in Rural Minnesota
Showcase

Aging Well in Rural Minnesota

Age well in rural Minnesota with age-friendly opportunities. Compass has been working on stories about programs designed to help people age with dignity in southwest Minnesota. Funding for this series is provided by the Minnesota River Area Agency on Aging.

View Stories

We're excited to finally release our digital project, Undowanpi (We Sing)! Throughout this series of four videos you'll get an understanding of what traditional song and drum means to four different Native artists.
The View From Here is an experimental digital series highlighting the multitude of experiences, points of view and interests from rural Minnesota.
Funding for Compass is provided in part by: