Many Pioneer PBS supporters extend their donation through workplace giving or matching gift programs.

The companies listed here

will match, double or even triple your gift. Here's how to do it:

1 - Check with your company's human resources or business office to obtain a matching gift form or a link to the online matching gift application.

2 - Complete your portion of the form and then mail it to:
Pioneer PBS
Attn: Membership
1 Pioneer Drive
Granite Falls, MN 56241
3 - We'll do the rest! We'll complete the form and return it to your employer. It's that simple. (Remember:

This list of companies

is subject to change. If you don't see your company here, double check with your HR department, or contact Pioneer PBS' Membership Department: 1-800-726-3178.)

4 - Thank you for taking the time to send in your matching gift request to us!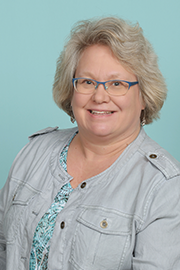 Market Development Manager
thanson@pioneer.org
1-800-726-3178