MASTERPIECE
Are you a fan of British drama and mystery shows that keep you on the edge of your seat? Do you love watching period dramas set in a bygone era? Look no further than MASTERPIECE! With a wide range of shows like Poldark, Victoria, Sanditon, Endeavour, and Unforgotten, MASTERPIECE has something for everyone. Not only that, but MASTERPIECE also offers contemporary dramas like All Creatures Great & Small and Around the World in 80 Days. And the best part? You can stream all of these shows anytime and anywhere via video.pioneer.org or the PBS App.
PBS KIDS
Are you looking for a fun and educational way for your kids to learn and play? With the PBS KIDS Video app, your child will have access to thousands of free videos from top PBS KIDS series. With the PBS KIDS Game app, your child can play and learn alongside their favorite PBS KIDS characters anytime and anywhere.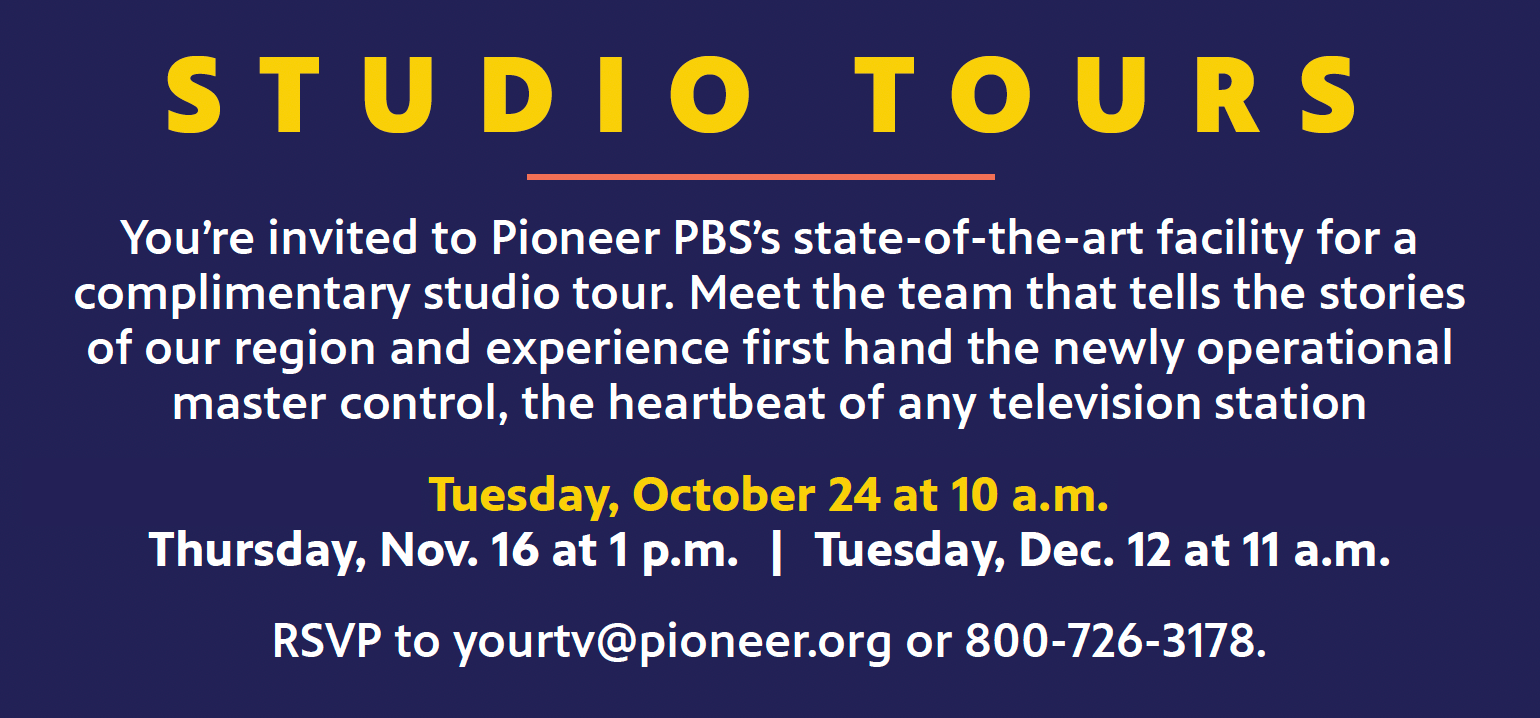 Sign Up Today!
Pick your date from the options below. There are 20 spots available for each date.
Pioneer Legacy Productions
📍 1 Pioneer Drive
Granite Falls, MN | 56241
800-726-3178
yourtv@pioneer.org