Your Stories, Our Region | Careers at Pioneer PBS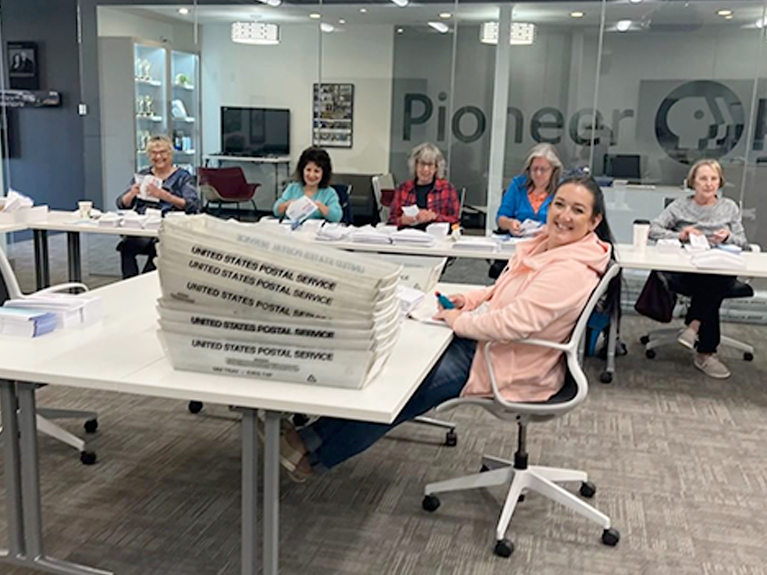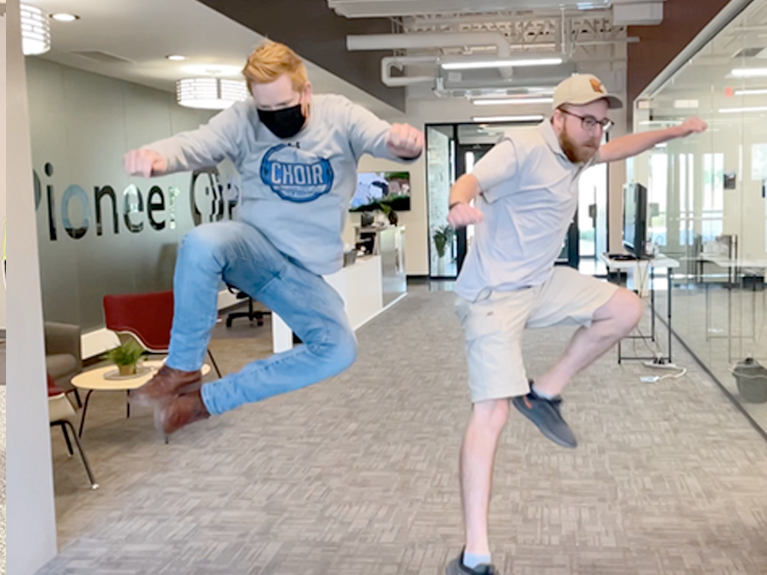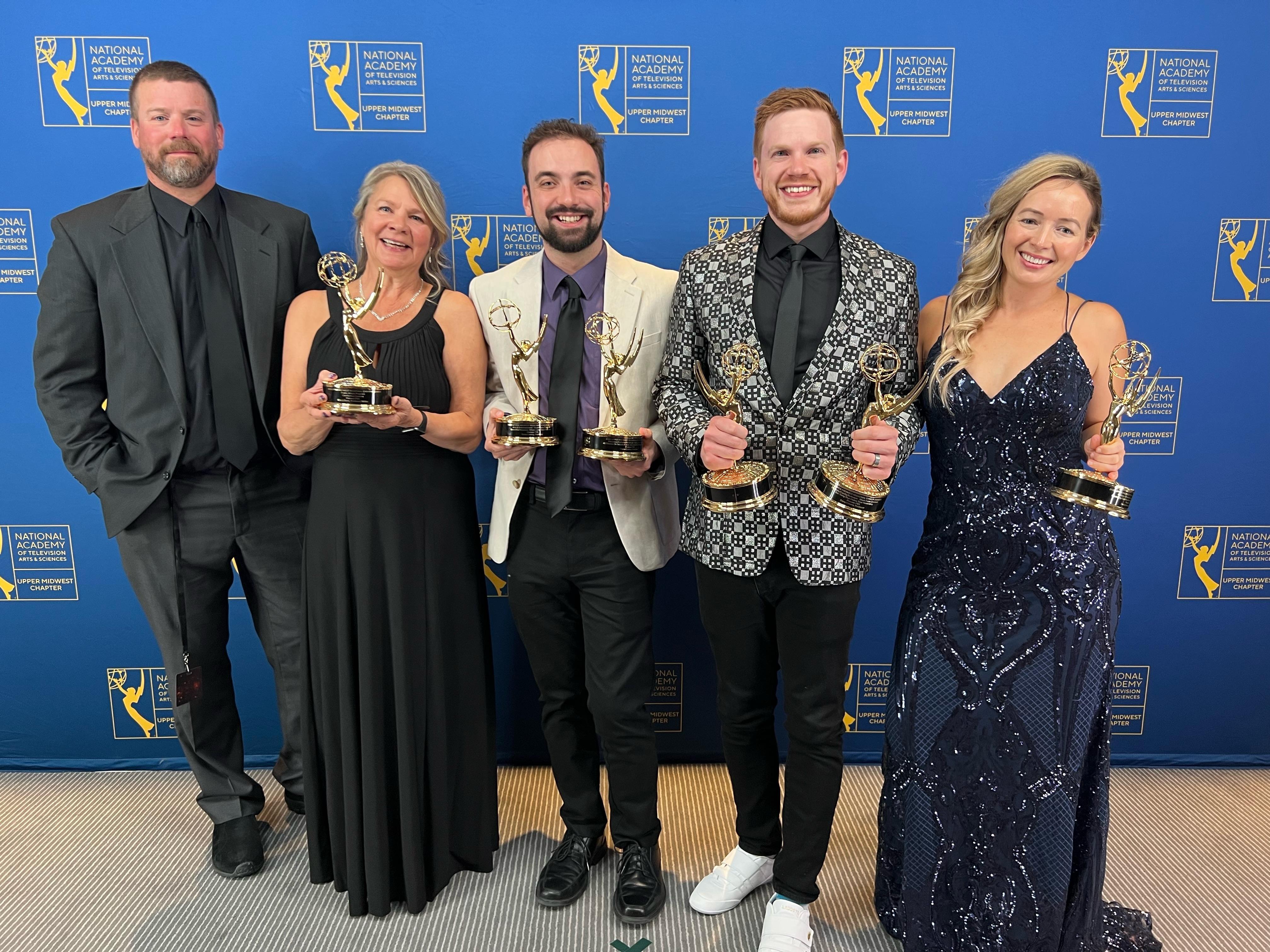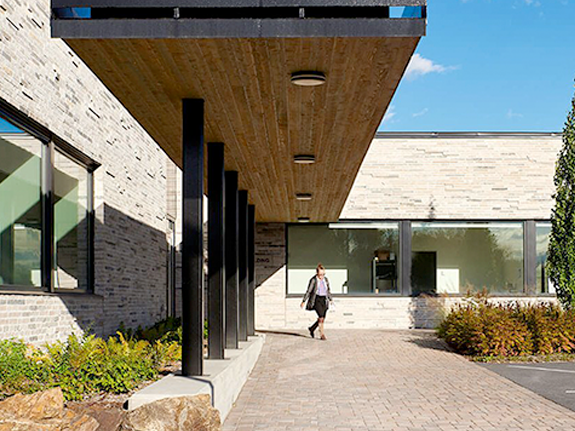 Pioneer PBS employees are talented, passionate and dedicated citizens who love the small towns and farming communities of this region. We embrace changing technology and move forward with creativity and humor. We're a fun group and would love to have you -- whether it's in a volunteer, part-time or full-time position. Join a
team who shares your commitment to enrich thousands of lives every day.
View our open positions below for details and on how to apply.
Television Systems Engineer
Pioneer PBS has great opportunity for an immediate opening as a Television Systems Engineer. This position is responsible for hands-on maintenance and operational readiness as well as the coordination of monitoring, maintenance and management of all Pioneer PBS Broadcast, Towers and Transmitters, including documentation of meeting FCC and FAA compliance as well as meeting any State, Federal or any grant requirements. Provides cohesive plans to the Chief Technology Officer and coordinates on any expenses necessary and/or scheduling to maintain the equipment. Tracks current leases, stays ahead of expiring leases and coordinates with Chief Technology Officer around execution of and electronic filing of all lease agreements.
Pioneer PBS is located in Granite Falls, Minnesota, and has been in operation for over 50 years. This is a full time position with salary and full benefits. Interested candidates should submit a cover letter, resume and references to: Human Resources Director, PBS, 1 Pioneer Drive, Granite Falls, MN 56241 or dmonahan@pioneer.org. For additional information, or a detailed job description, please contact Deb Monahan at dmonahan@pioneer.org or call (320) 289-2918.
Pioneer PBS is an Equal Opportunity Employer.
---
1 Pioneer Drive, Granite Falls, MN 56241 | 1-800-726-3178 | yourtv@pioneer.org
Pioneer PBS is looking for Compass community correspondents
Pioneer PBS's public affairs program Compass is seeking to expand its community-based contributors to help develop a true community journalistic program. This is a freelance position and Compass takes story and community correspondent pitches on a rolling basis. There is a stipend available for each completed video story. Note: This is not full or part-time employment with Pioneer PBS.
Requirements:
Interest in telling local stories — from southwest, west central Minnesota — to a region-wide audience.

Ability to research and report on pitched topics.

Minimal knowledge of camera operations (including, but not limited to, cell phone video recording).

Access to Adobe Premiere editing software and knowledge of video editing.

Must provide W-9 for the purpose of 1099 reporting.
Interested applicants should send an email of interest and story pitches to: Amanda Anderson at aanderson@pioneer.org
*The goal of this position is to grow the diversity and breadth of stories featured on Compass and some minor mentorship opportunities are available. This partnership is open to those who consider themselves a community correspondent, documenter, storyteller or court watcher, and Pioneer PBS realizes there are candidates for this position with skills we haven't considered. If that's you, please tell us about yourself. We also encourage people from traditionally underrepresented communities to apply, including people of color, veterans, LGBTQ+ people and people with disabilities.
Pioneer PBS is an Equal Opportunity Employer.
---
1 Pioneer Drive, Granite Falls, MN 56241 | 1-800-726-3178 | yourtv@pioneer.org
Volunteer
Pioneer PBS is very fortunate to have an extremely loyal group of dedicated volunteers. Our awesome volunteers happily spend their time at our studio in Granite Falls helping stuff envelopes for membership mailings that take place throughout the year. New friendships have been formed doing this meaningful volunteer work that helps grow the Pioneer PBS membership base, while enjoying a sweet treat and coffee. You know that the volunteers have arrived when you hear the joyful conversation laughter coming from the conference room. Additional volunteers are always welcome so if this sounds like something you would enjoy, please contact a of our development team at 800-726-3178.