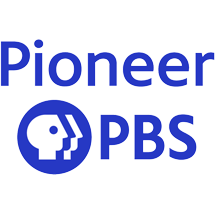 Dedicated viewers - UPDATE
You have been experiencing interruptions of Pioneer's programming and signal while the station is undergoing major rebuilding of multiple critical and failing systems.
On Saturday, January 28 we completed a build out to return our regionally focused programming back to air, matching the Pioneer PBS schedule.
Your favorite programs and shows should now be found where and when you expect them (Almanac will return to its normal time later in February, but until then it can be found on Saturday mornings at 9 a.m.).
As we continue to press this fast paced rebuild, that is being challenged by our ongoing inclement weather, be it the storms this fall through the unprecedented ice and snow this past month, staff shortages and the world wide supply chain issues that hit our specialized industry especially hard, we are persevering and unrelenting in solving the issues impacting you. We have sourced the purchased necessary equipment and our vendors have the commitment to get it to Pioneer by the most immediate means possible.
Our focus is on serving your viewing needs - this is our passion and number one priority.
We couldn't do this station rebuild to serve you the viewer without you, and we appreciate all who reached out and have supported our efforts.
(WORTHINGTON/ SFD viewers – in particular we want to thank you as our broadcasting off Buffalo ridge has remained extremely strong but the equipment required for the program delivery failing coupled with weather is especially delayed in replacement to you.)
Stay tuned as we wrap up the last bit of this big push!