How To Watch Us
PBS Video App
Stream your favorite PBS shows, create the perfect watchlist, connect with your local station, and so much more. Let's help you get the app on your device.
Stream 4000+ PBS and local shows on-demand
Stream local Pioneer PBS shows like POSTCARDS, PRAIRIE YARD & GARDEN, YOUR LEGISLATORS, COMPASS, LANDMARKS, GRASSLAND JAM, FUNTIME POLKA and national PBS shows like MASTERPIECE, Poldark, NOVA, Nature, PBS NewsHour, FRONTLINE, and more on your favorite device!
Sync Your Content Across All Your Devices
Activating your device allows you to:
Easily connect with content from Pioneer PBS
Access your Watchlist
Sync all of your favorite local and national shows across all of your devices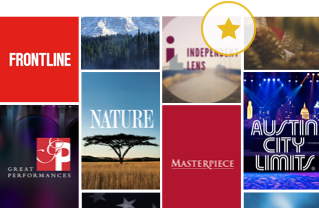 Additional Activation Questions? Perhaps These Will Help You
If you're using an iOS or Android mobile phone or tablet, you don't need to activate, but you can sign in or sign up with a Facebook, Google, or PBS account inside the app.
If you're using a Roku, Apple TV (tvOS), Amazon Fire TV, Android TV, or Samsung Smart TV, access the PBS website via the link below to activate your streaming device:

Need More Help Troubleshooting Your Device?
If you're having issues with your device, activating Passport, streaming PBS content, or anything else, we're here to help. Call 800-726-3178 or click the link below for national support.