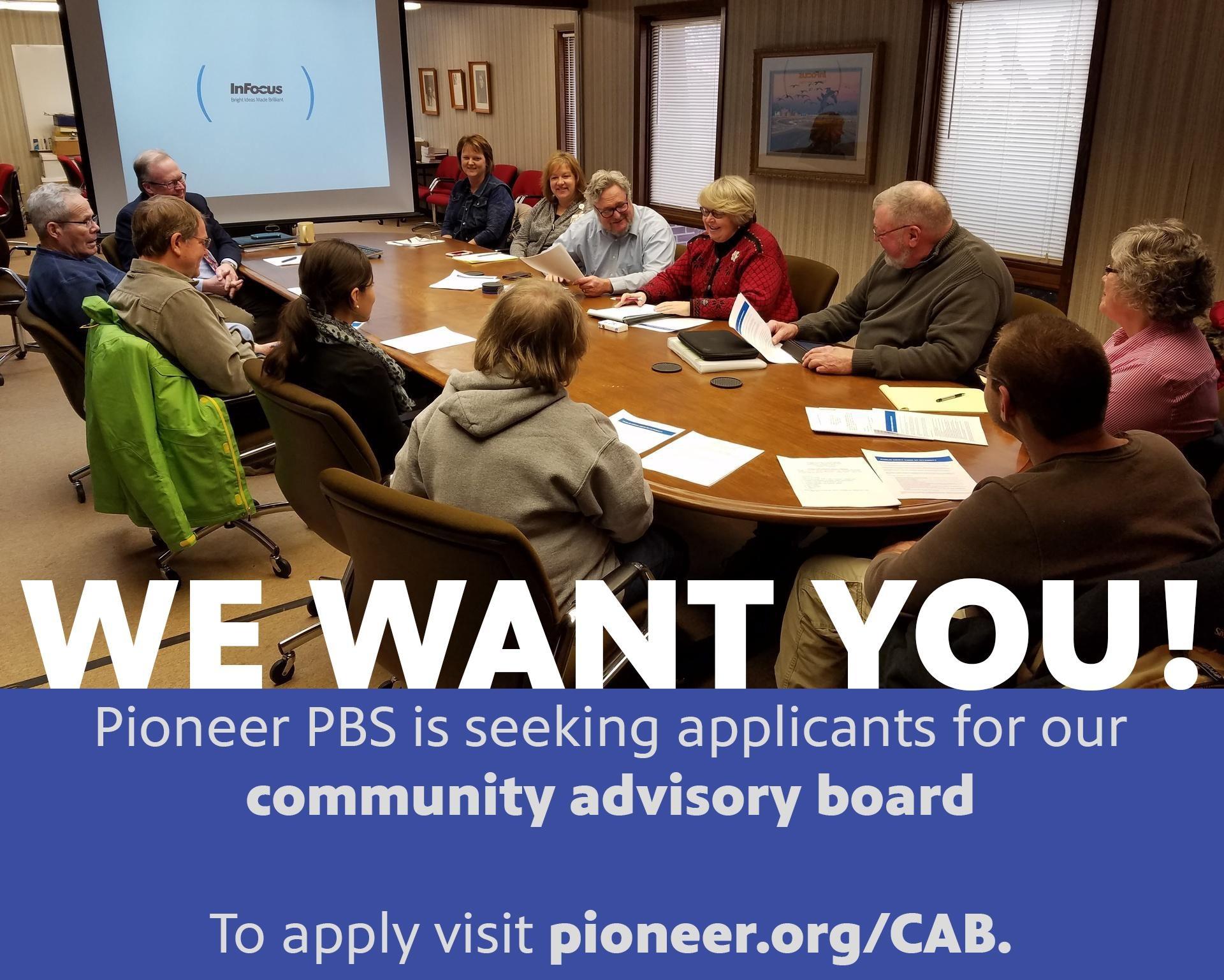 Pioneer PBS Community Advisory Board seeks applicants
The Pioneer PBS Community Advisory Board (CAB) includes residents from throughout the Pioneer PBS viewing area of west central and southwestern Minnesota, the eastern Dakotas and northwestern Iowa.
The group meets six times a year both virtually and in person. The board serves in an advisory capacity to assist in developing programming and communication efforts that will provide better service to our viewers.
This group provides suggestions for stories and provides feedback about the Pioneer PBS local programming line up.
Ideal candidates will have an existing knowledge of PBS programs, have a commitment to local community involvement and an interest in promoting an inspiring, shared regional identity. Candidates agree to serve two year terms. Currently we are looking for candidates in the Fergus Falls, Alexandria, Appleton, Morris, Willmar, Marshall, Sioux Falls areas.
If you would like to be considered as a member of the CAB, please email
yourtv@pioneer.org
or call 1-800-726-3178 and we'll set up an interview. Deadline for applications is September 15, 2021.